Since I have started reviewing indie games, I have developed a soft spot for these little casual action puzzle type games, so when I saw this on Keymailer, I had to give it a go.
The release day was scheduled for Jan 11th 2022, but at midnight it wasn't ready to download, and at Midday it wasn't ready to download.
After a tweet to the dev and some time later I was finally able to get to play, you can see my first play here. Huge thanks to Tim for being so responsive though, its says a lot about how much you love your game, and we love it too!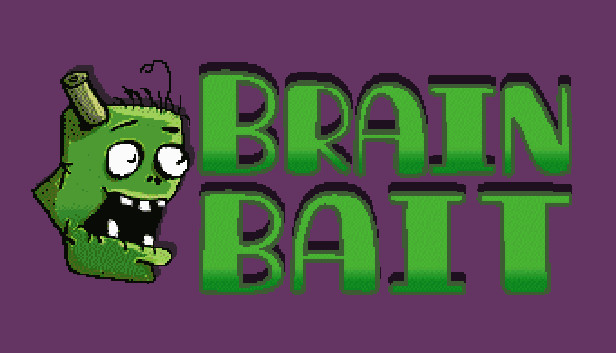 So this is a nice simple premise of a game, lead a zombie into traps, kill the zombies, collect treasure – do a win.
There are various levels to escape with a variety of traps but these traps can also kill you if you run over them before a zombie has, or if you time shit badly.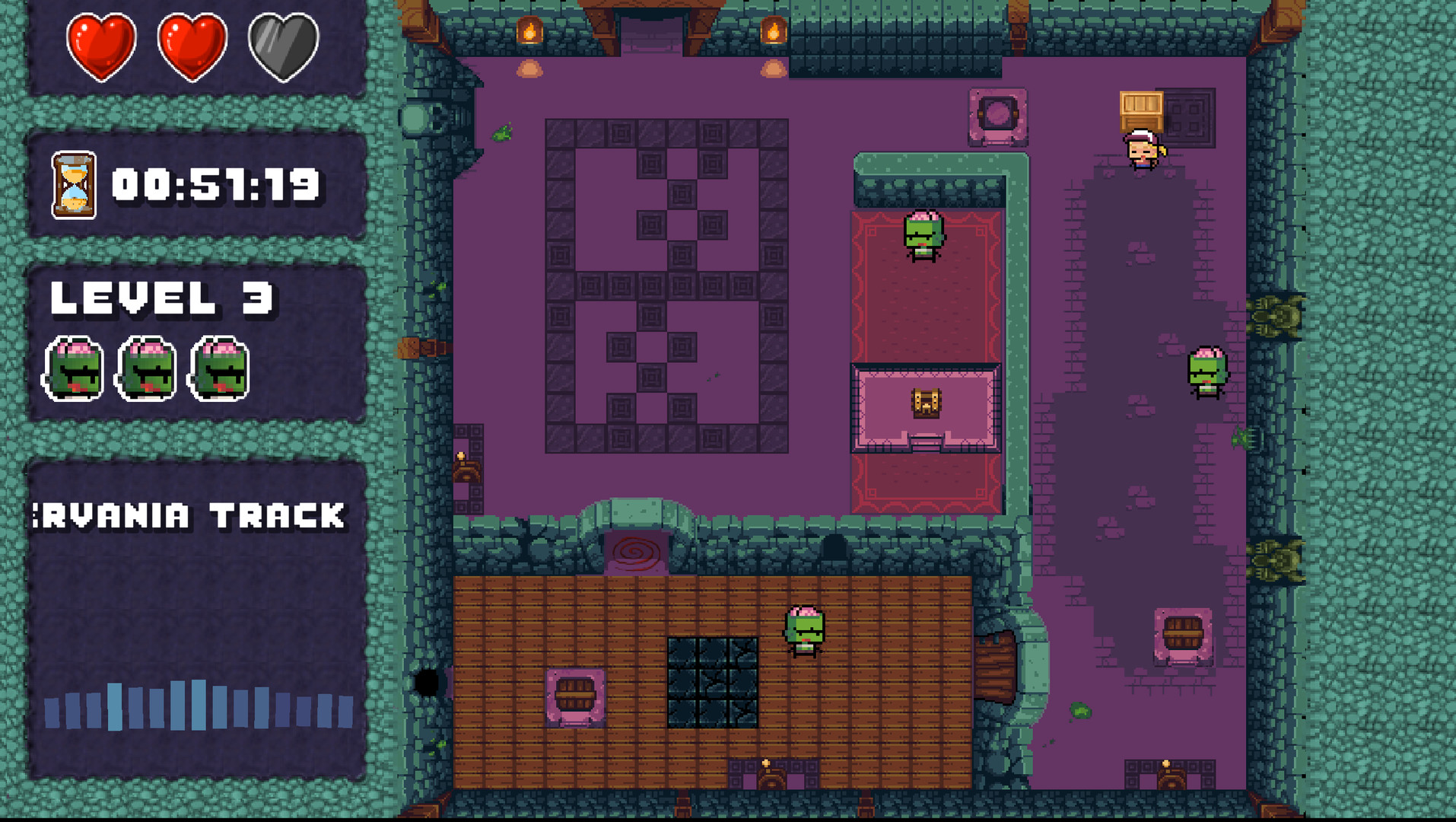 It eases you in with a nice tutorial, and then straight into floor 1, level 1 once you get the basic mechanics down.
Essentially there are 3 starts to be had per level and you seem to be awarded these on completing the level fast, not dying & getting the treasure. We didn't 3 star a lot of them on our first or second run – which I think is all credit to the game presenting an actual nice challenge.
What I LOVED about this game is that gender stereotypes are totally reversed. You (as the female character) rescue your man! I know this may not seem like much to a lot of you but having grown up in the era (until Buffy for the most part) that women are helpless, scream a lot and always need a shining knight – this was a great change!
You get 3 lives but from what we could tell infinite continues. So when we died (which we did, a lot) it wasn't crippling. It only added extra time to your overall meter. There was one issue where we thought the game had a finite timer but it turns out Duck hit 'no' on the continues instead of 'yes'.
Over 3 floors there are 27 levels and we got to level 23 on our initial playthrough, knowing there are only 4 levels left is actually really quite encouraging and after a tweet from the dev (thanks Tim!) we will try the one we got stuck on again probably by the end of this week – just so we can say we completed it.
The soundtrack to this game is also brilliant, epic high energy fun 8-bit, which when house Shiney grew up on this sort of game style was just wonderful. The stream really enjoyed watching us play too (especially when we bickered) so this might be a game to play or stream with a player 2 you can tag in when you get stuck, or for a second pair of eyes when you're trying to figure out puzzles.

My only real criticism of the game is that you can't play/replay/start from individual levels once you have unlocked them, like you can in Impious Pumpkins. It would be really nice to suspend the overall timer function to be able to pick up where we left of. Its a minor grip but its what (for us) stops this being the perfect 5 paw game.
Shiney Rating
4 paws out of 5
We lost track of time playing this, 90 minutes in was when we finally hit a wall with floor 3 level 23. This is a great little game. For the devs first non-mobile based games he has done a fantastic job! With indie games its always about a cost to fun ratio and this nails it so well. Its tricky but its fun, we really enjoyed it!