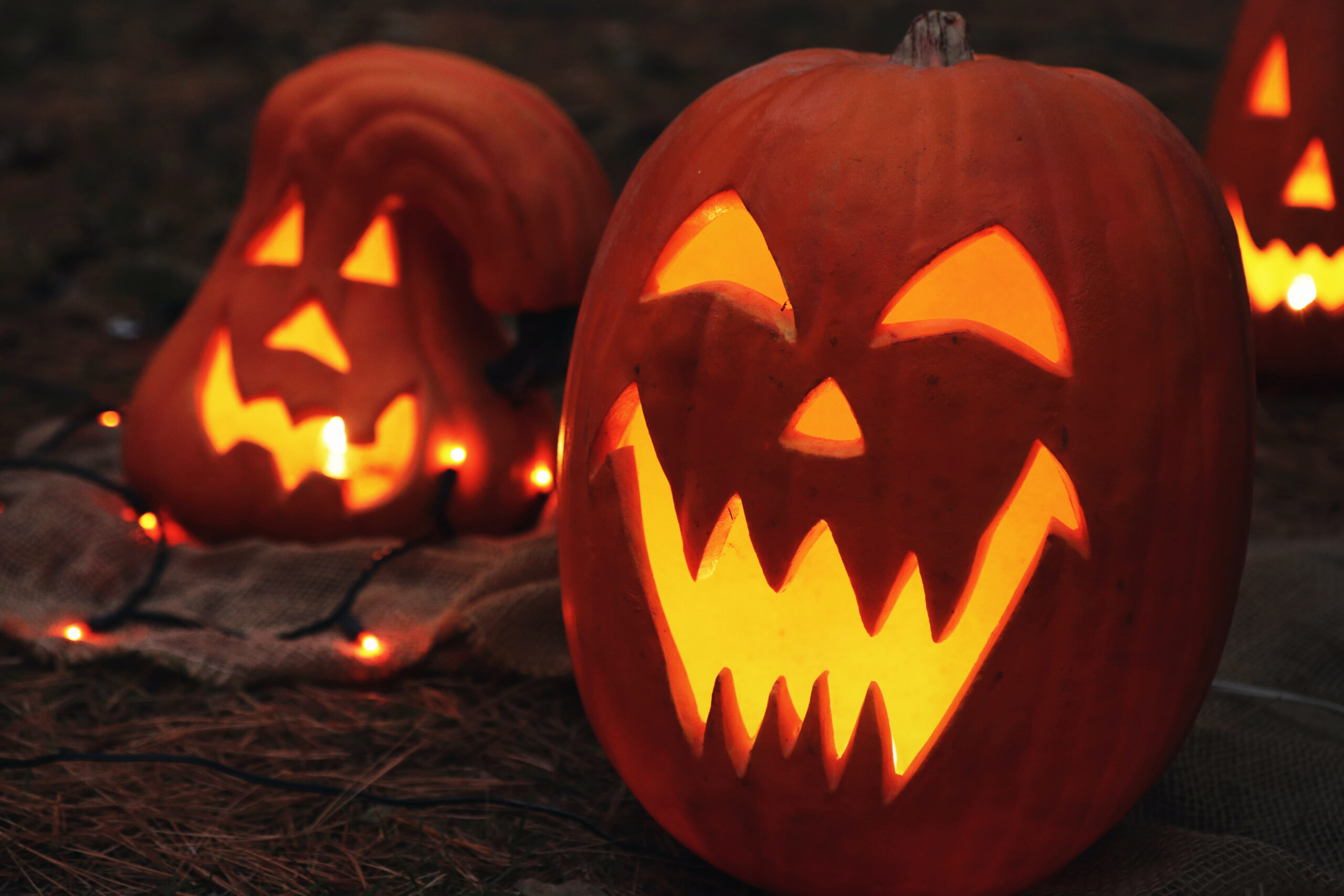 I saw pumpkins, and I thought WeeJohn – that was it, that was my entire motivation for requesting this game. But given my love for Team Scottish and Johns obsession with pumpkins, what more of an excuse did I need?
You can see the first play here (I went past my usual hour allotted to first plays and went down a rabbit hole).
Impious Pumpkins is a casual indie strategy game by Note Missing Games (love the piano intro bit on the game btw) and is yet another solo dev offering from Brazil like our much enjoyed experienced with Auro the Bunny, so clearly we need to keep an eye on what other offerings are coming from that part of the world, because the quality in both these solo dev offerings has been amazing.
So what is this game like? For me it mixes the fun of Plants Vs Zombies, with the playable class types much like those in Fat Princess & the tower defence strategy of Pixel Junk Monsters; all these games are much loved in house Shiney.
You have your ghosts split into 4 classes (warrior, ranger, caster & healer) and either you must hold the number advantage when the timer for the level ends OR kill all the evil pumpkins. With such a simple premise and cute execution it doesn't take long to get to the 'just one more level' or 'just one more retry' rabbit hole of adorable pumpkin thwarting addiction (sorry John, pumpkins are evil).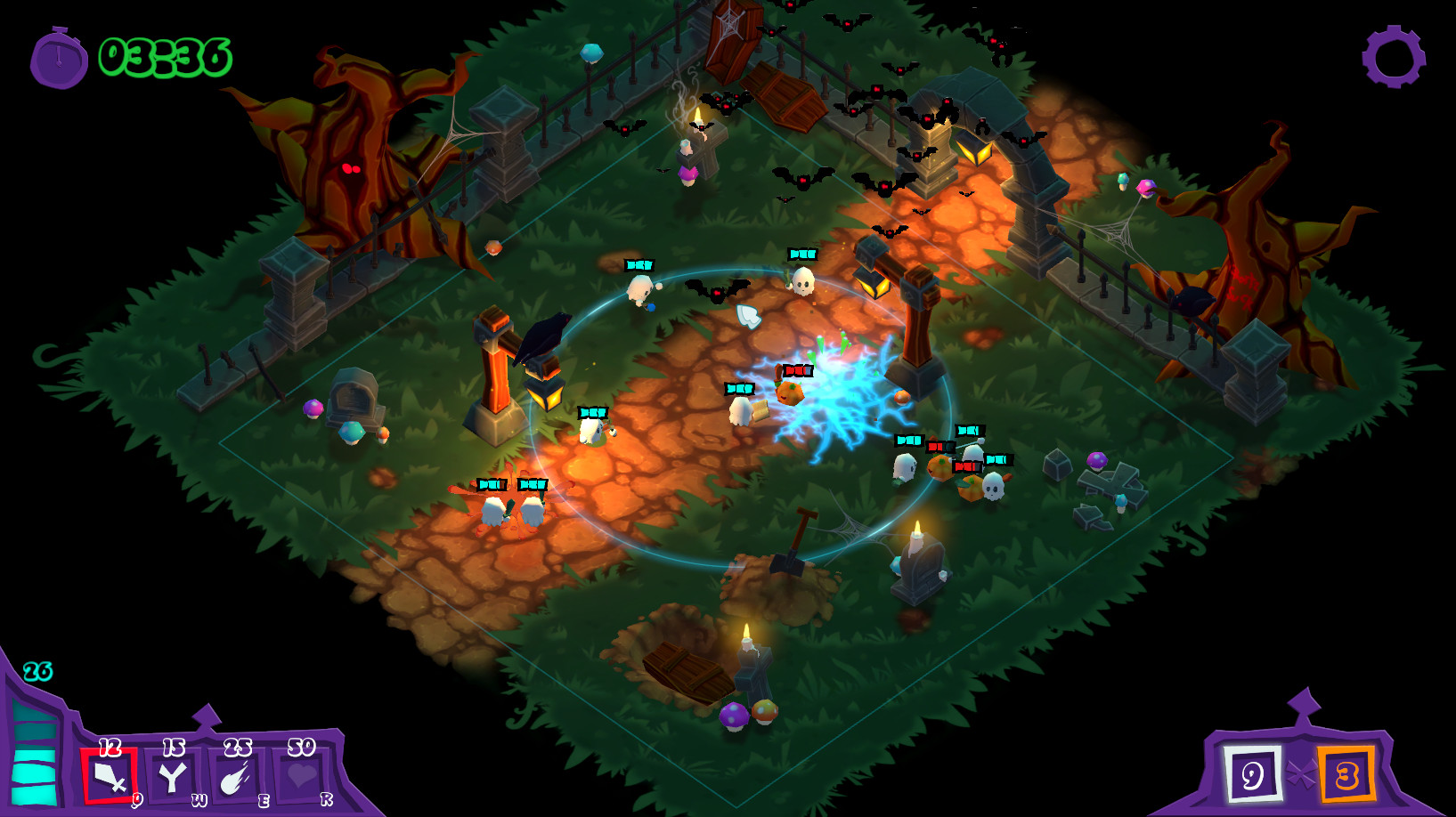 There are 15 levels split between 5 different maps, and I got to map 4 level 2 in my first run through, but then kept making mistakes as I was tired and had min/maxed my skill tree and made it too skewed in one direction.
The next morning I find Duck has already completed the remaining levels as he was itching to give it a go, purely based on how cute it was.
My initial issues with the game were that it doesn't really work with a controller, which actually turned out to be fine, clicking in these types of games is preferable anyway. I also took a while to get on board with the fact you can't ask the sword/warrior units to return to your healer, so they essentially end up being a roving pack of thugs until they either get lured back your healer by a bad buy or they simply die. Or as I later decided, only occasionally use the sword people to lure the pumpkin sword wielders into my arrows of deadly death.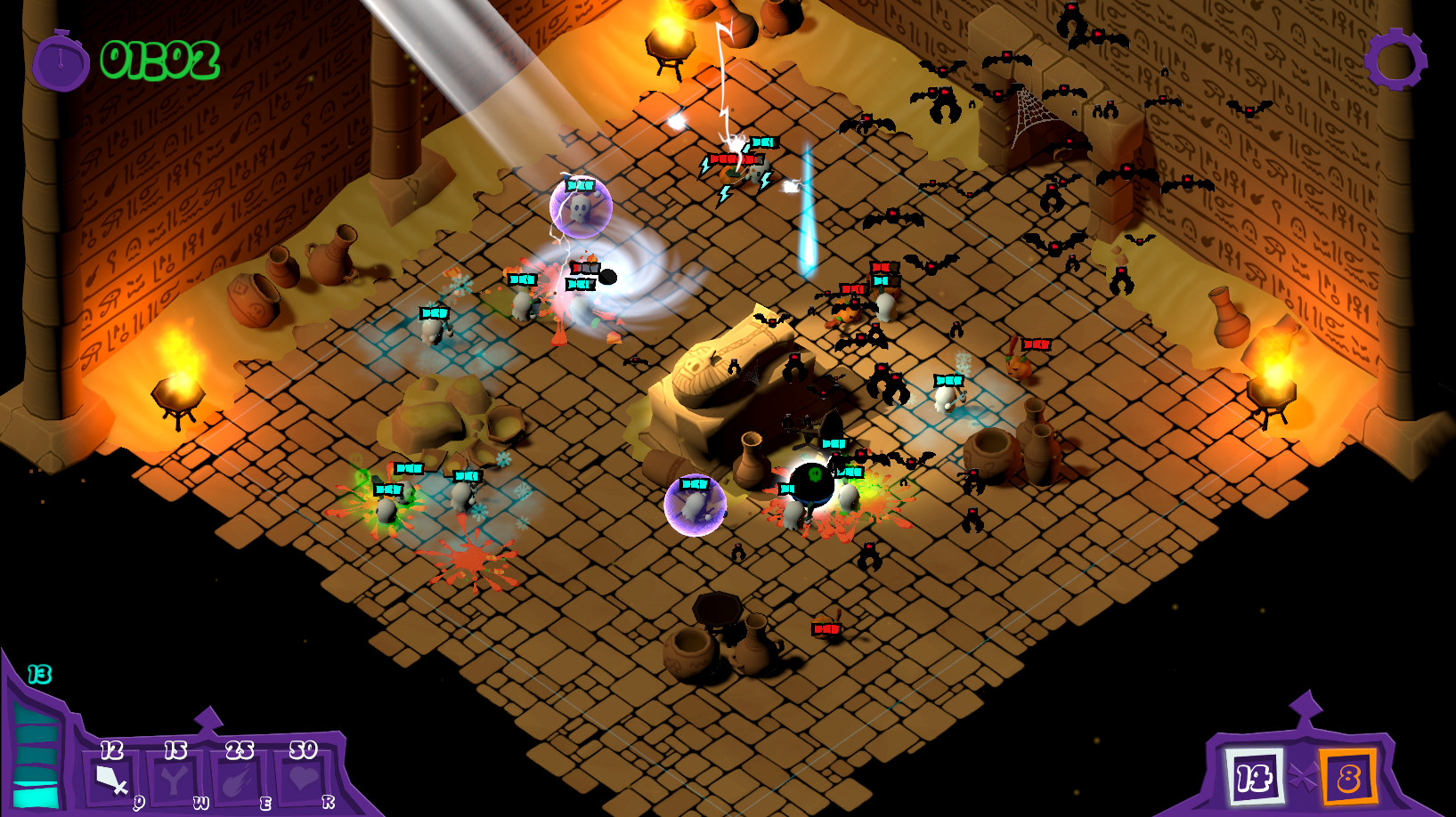 The rangers bolsters with a healer and a few casters seemed to be the way to defeat most levels, using the maps strategic cover, but it was still challenging and you couldn't rely on the exact same strategy from level to level (which is to be commended),
We also really liked the skill tree, and despite completing the game we still don't have everything unlocked which made our first attempted at endurance hard as fuck (and not last beyond 4min 45sec so far) so I think the game has replay ability if only to unlock the rest of the skill tree in order to get a harder challenge.
In terms of what it is like to stream this game:
Pros
Own stream category in early access, which was really nice
People constantly commented on how they would like to try this game
Viewership remained steady (even after I went quiet because concentrating)
Cons
I couldn't tell people the price point at release as it wasn't known
People would've liked a versus mode where they could be the pumpkins
Audience shared my limited frustrations with unit control
All in all this is an excellent little indie game, and yet another amazing offering out of Brazil. It really has been a good few weeks for seeing what solo dev teams can achieve where other dev teams have failed terribly. If you like tower defence or strategy games I totally recommend you getting this. I really do. I'm not sure what lifespan it has (but the same can be said of PvZ once you finish it) but it is a glorious addictive little package that is well worth anyone's time.
Shiney rating
3.5 paws out of 5

Brilliant little game that boasts some great features from other strategy & tower defence type games. Its a shame there are only 15 levels, I am hopeful for perhaps an expansion of more so we can continue our pumpkin smashing ways. Excellent work by the solo dev team, can't wait to see what you do next.