Yeah yeah, I am late to the party but initially I thought this was a PS5 exclusive and then couldn't find an affordable copy until the lovely people at Smthys Toys had it on cheap last week!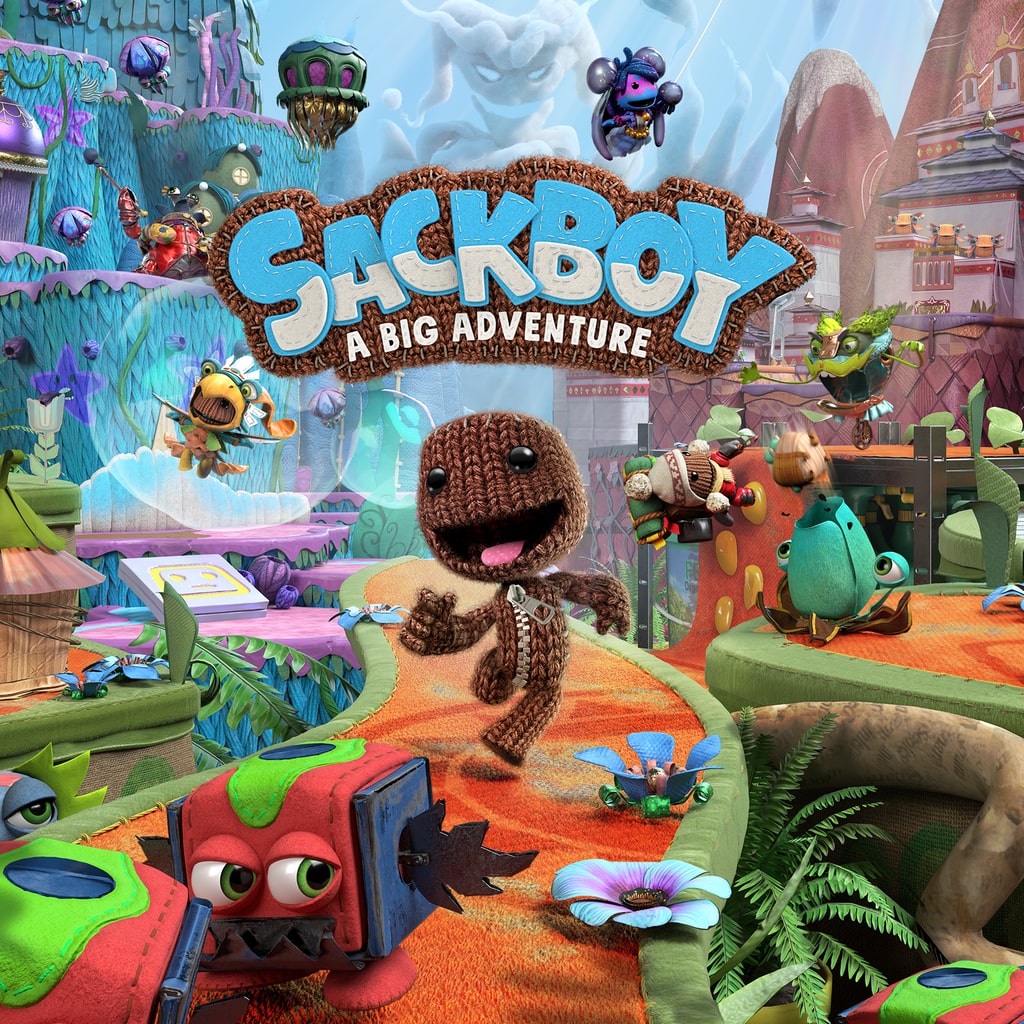 For the 7th (?) main stand alone game since we first saw Sackboy in LittleBigPlanet in 2008 I found myself both excited and apprehensive. I enjoyed The first two LBP games, the Karting game AND run Sackboy Run. LBP was the reason I got a PS3, its the reason I have at least 4 Sackboys in the house, it really captured something in me! However I was really disappointed with LBP3 (I thought it got a bit lost along the way as it had too many playable characters) as it had lost what made it special for me – the focus on Sackboy.
Its also interesting to note that I seem to be the biggest fan of the games when the UK based Media Molecule were running the shop and less bothered when it was in the hands of Sumo Digital (still UK based). So seeing this new addition was again in the hands of Sumo, I did some digging about what the content would be like. When I realised it was back to being my darling Sackboy, I was in. It was on the Wishlist for nearly a year before I could get it, and its fair to say the squeal of excitement I let out when finding it in store last week was enough to make all dogs within a miles radius kick off.
I finally got around to playing it for the first time on Monday night, you can see the first hour of play here (excuse the minor domestic Duck & I had over Mario versus Sonic, but that's the sort of passion Sackboy inspires in me).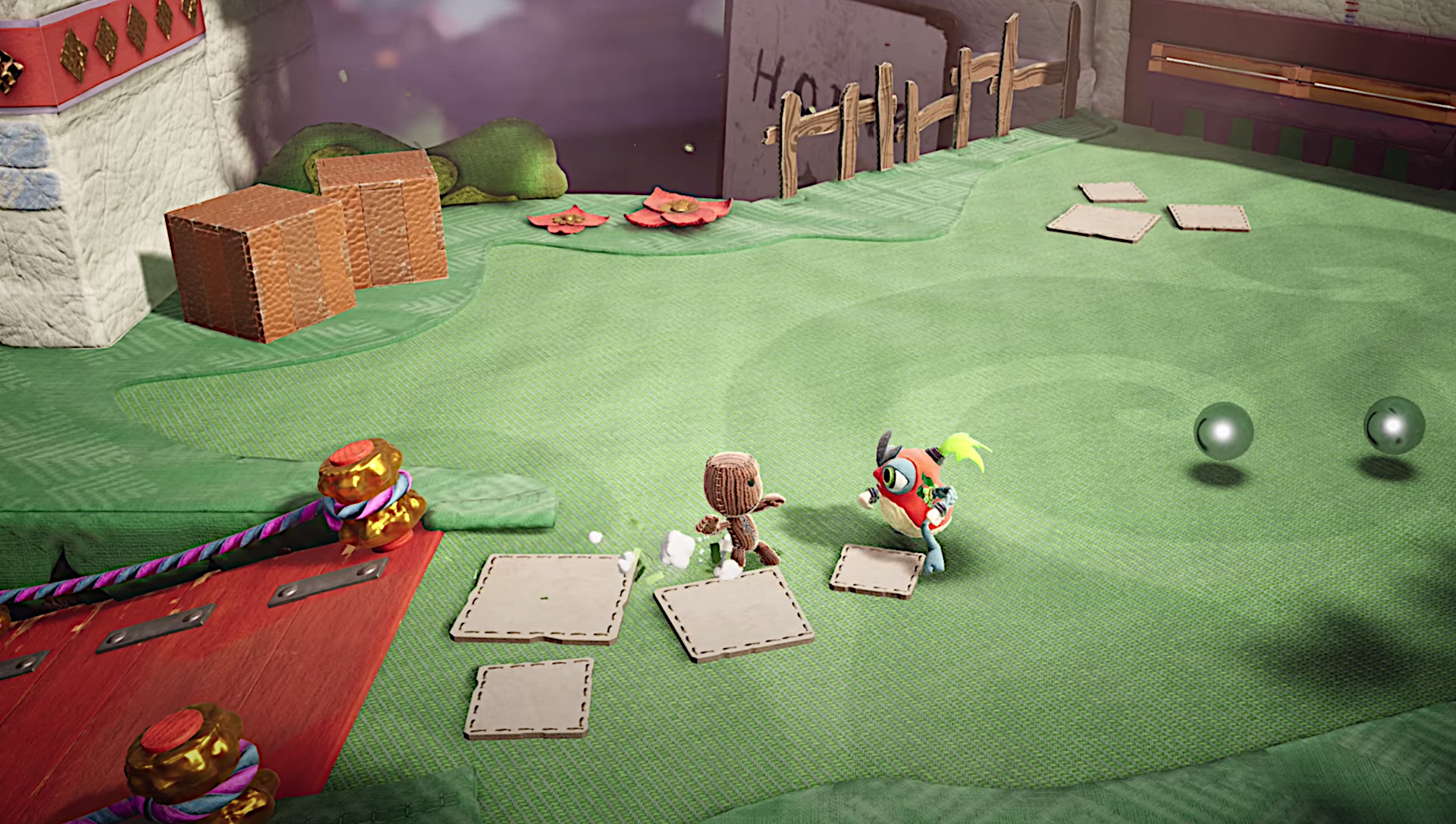 From that first cut scene I got excited, it was clear what my aim was and we had a bad buy that realllllllly needed defeating. Game play was so easy to pick up, the controls were total muscle memory for the most part from the original LBP game, down to the posing at the end of each level. I really like the new 3D style, hidden areas and little puzzles. Its smooth, not buggy and just really intuitive if you have ever played one of the original games. As of writing this, I have completed the first world, done one boss fight and done the few 'underwater' levels you can get to from the first flower cannon… thingy. Annoyingly I find myself less adept at getting the levels on perfect on my first run than I used to. I don't know if its an age/reflex thing or that I am out of practise with puzzle platformers or even because this game does present some real sodding challenges at some point – but either its challenging and I am really enjoying that.
I am also really enjoying the rich voice acting, from the evil Vex (voiced by Richard E Grant), to the help guide, Gerald Strudleguff (voiced by Rupert Degas) or the lovely Scarlet (voiced by Dawn French). I do miss Stephen Fry, but you can't have it all. I am yet to meet Mamma Monkey (shut up Renagade Tigger), King Bogoff or N.A.O.M.I but I am very excited about it!
I think you can guess from my overall tone so far, I love this game. I am yet to find anything I don't like about the game. There is one thing so far I will need a player 2 for, which I haven't done but I do luckily have a permanent live in player 2 for this exact scenario! The only thing missing from previous LBP games are the stickers in levels but I actually do not miss that AT ALL and I like the fact we get an auto filling sticker book as our guide through the game (I would pay for this as merch, just saying).
This has been such a great game to play (albeit later than I should've), and such a nice change of pace from the myriad of disappointing FPS' of the year. If you have been on the fence about it – just get it. Its back to the wonderful simplicity of the original LBP, it has a fucking cracking soundtrack and if you have kids you can pretend to get it from them, play it with them but instead buy yourself a nice treat. Christmas is around the corner after all!



Shiney Rating
5 paws out of 5
It has taken me back to everything I loved about LBP whilst providing a well rounded mixture of challenge, voice cast & music. Perfect the dark winter nights. Long live Sackboy! The Knitted Knight!