Let me start off by saying this was the first Razer thing I have ever owned and it was all thanks to my Amazon Wishlist. When I first starting streaming from a PC set up towards the end of May 2021, I could afford the essentials to get going a little bit extra to get an amazing capture card (Elgato HD60 Pro) but I skimped on the mouse and keyboard. Fast forward 6 months and I have a keyboard that looked like this:

Okay, I have never had a keyboard be quite so shit so fast but I paid for a bundle with a mouse for less than £25, so I wasn't too mad about it. I started looking for a replacement and I was drawn in by the RGB and the fact I had heard good things about Razer, so I added the Cynosa V2 to my Wishlist in the hopes the community would take pity on me (and they did).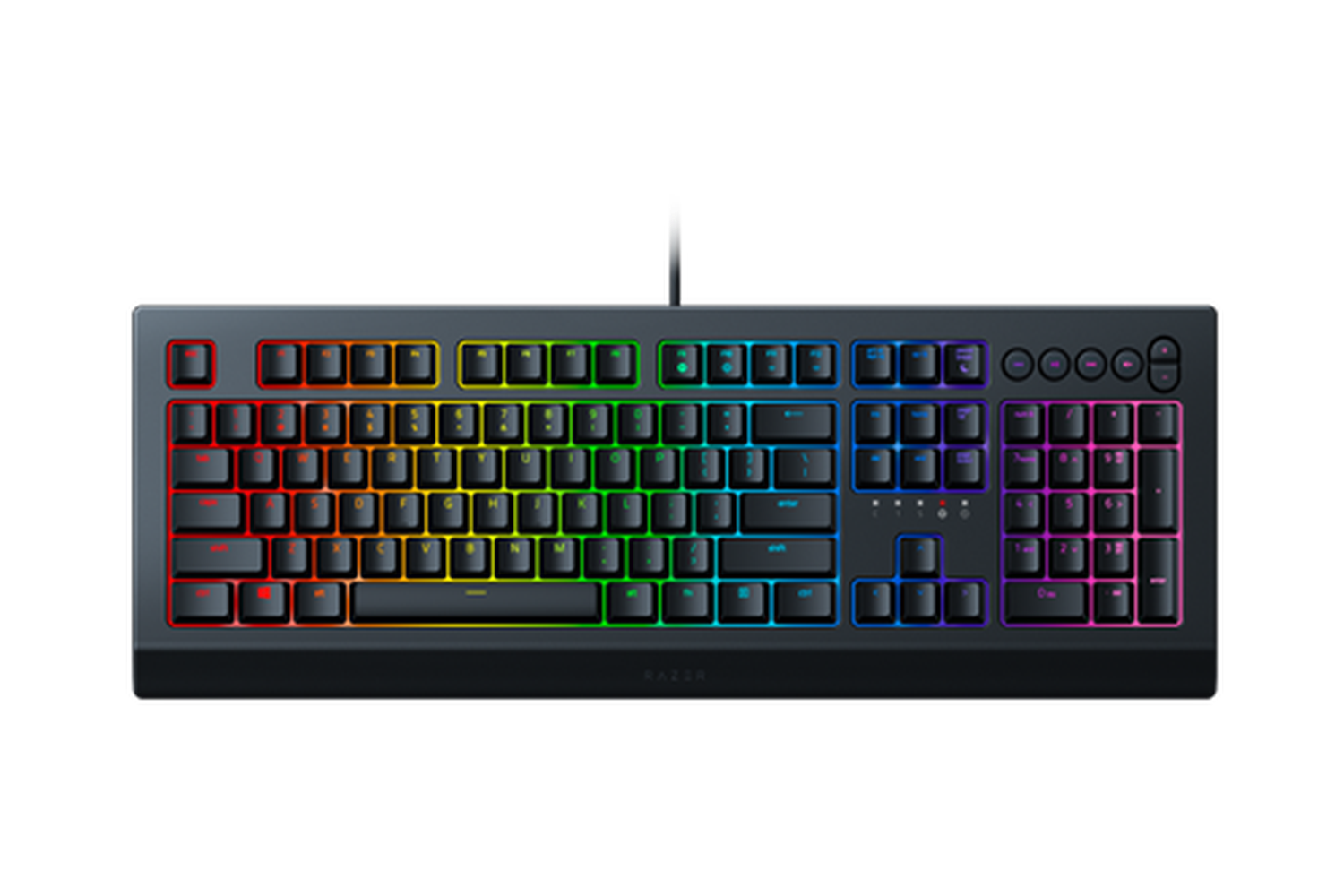 Initially I was thrilled with keyboard, it was quieter than my old one, nicer to use, pretty and all round good – that was until the N key started to wear off after under 11 fucking weeks.
I initially raised this as an issue on twitter and was happy at the speed of the initial responses, that is where my happiness with Razer ended.
The customer service has been nothing but shit awful
Between this and my experience with the Kraken Kitty headset I just cannot and I mean CANNOT ever recommend anything Razer, ever again, to anyone.
Trying to get a simple N key replacement was like trying to get blood out of a stone, with emails ranging from "well what did you do to it", to ignoring what I had said totally for a default reply OR sending me, mockingly a "we haven't heard from you in a whole so we guess we fixed your issue" (this was within 24 hours of being told my 'case' was being escalated).
But after a week of almost banging my head against the wall in frustration I was asked, rather than replace just the N key and risk damaging the keyboard – would I like a replacement keyboard. This almost seems too good to be true.
It was too good to be true.
I can get a new keyboard only if either give them 'holding' money OR cut the cable on the keyboard.
That's is. Those are my options. No giving a shit that I can't work without a keyboard or that I am too broke to give them any holding monies.
And I may not get the money back or get a replacement keyboard if they aren't happy with the cut chord photo I send.
So its been a back and forth FOR WEEKS with absolutely no joy.

In the mean time, more keys have started wear off. With the S, C, M, I O E & L keys all now loosing black coating. Its just shit, that's after 3 months of use.
The synapse software is also getting increasingly more bloated with time becoming unresponsive and sluggish and I have only had it for 3 goddam months! I have even uninstalled it and done a clean install removing app integrations that aren't needed but its the slowest thing to load on my fairly well build machine and now it makes all my USB devices randomly cut out ever since I had the Kraken Kitty headset.
I've said it once, and I will say it again. Do not buy Razer…