Today is a big day. I should have made a highlight last year when I was live streaming and got the email to say I had finally made affiliate. It had been a long month of slogging and streaming too hard and not necessarily smart – but I made it.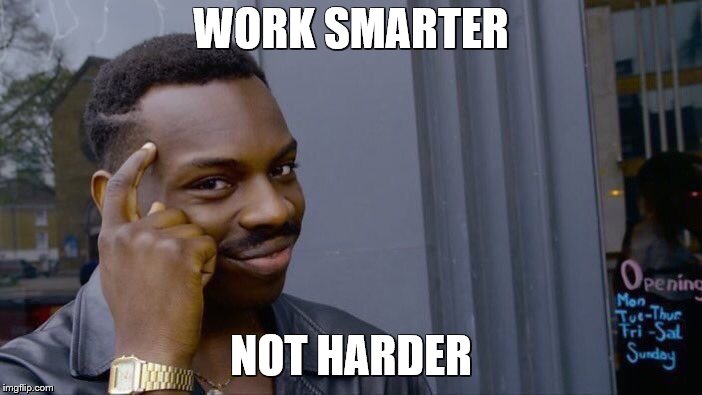 To celebrate, well a stream for 12 hours doesn't exactly sound smart but it's a special occasion. Although, given there is only one Friday the 13th this year it's not like I am going to do many marathons this year, so fuck it.
If there is any one thing the last few months have taught me (and certainly since Duck started streaming) is that it really should be quality over quantity.

I have seen a huge revolving door of streamers & viewers come and go in the last 12 months but also a lovely core that keeps building that feels like a little family.
I do wonder what it is though, that keep some going and see some give up.
I know a lot of people think its easy, they see a hype train or see someone have a good day and then want that too – that's a fair feeling bit the work that goes into building to those moments is something most people either don't see or they don't appreciate.
I have made a lot of mistakes in the last year and learnt from every single one.
Joining a 'stream team' was a fucking terrible idea. It was full of cliques and self serving egos who wanted to get ahead in stats without building a true community. I now know this is not for me, nor will I ever set foot in one again. There will be no exceptions to this rule. Do not ask, you are not special in anyway to make me change my mind.


Be yourself. You cannot maintain anything else for any length of time. UwU streamers (as you know) are a pet hate of mine. Its disingenuous, its not real and like Amourath, its totally fake. You will have a great short term boom, burn out and then sell out. I have seen it happen so so much in the last year.

Not maintaining a balance, being self employed is new, working from home is new and it did, for a short time, negatively impact my primary relationship and some friendships as I was too focused on working hard (not smart).
Doing things because 'they' want you to, not because YOU want to. Your audience are important, your community is precious but if they suggest a thing and you do a thing but you don't enjoy it – be honest and find a compromise. My wake up about this was when I added a 3rd Jackbox night a week. It was too much. I want to have more games with followers on Friyays but that was the wrong game. In being honest with myself we now have a great Friday rotation I am so happy with and it means I can give you my best as I don't bored.
Not taking enough breaks.
Self explanatory. I still don't always do this.
Especially when I get a load of Keymailer reviews in one go. I should space them out more, I know this, I am a work in progress.
Don't read the above and think I am telling you how to stream or run a community, I am not. I am talk about my journey. I am a full time streamer and what works for me probably won't work for someone who is balancing a different job with streaming.
But don't also assume your way is the best way. Everyone is different.

And that's the main takeaway for me, for all of this.
I am thankful for the weird and wonderful family streaming has given me, I love we all found each other, I love we all support each other have in jokes and laughs and I want many more years of this.
I am blown away by your humour, energy support and generosity, I have lost cost of how many times you have made me laugh and cry this last year. You peeps fucking rock \m/

So thank you, for enabling me to be in a position to celebrate 12 months… wonder where we will be next Feb?