I think I can safely say house Shiney loves Nibb Games. We just do.
So after we played and reviews The Psychoduck, they asked if we wanted any more of their games and seeing a local co-op we jumped at Kinduo.
You can see our completed run here
You play as either the chonk or the bolt (house Shiney names, not official ones) and you either push blocks or zap the wires. So between the two of you you have to work out the best way to do each puzzle, as the puzzles get increasingly difficult until you finish them all and then the final bonus level.

Having read some of the steam reviews we were braced to walk the game and actually we didn't, it provided enough of a good balance between fun and taxing, and yes whilst we did complete it in one sitting, it was an enjoyable experience!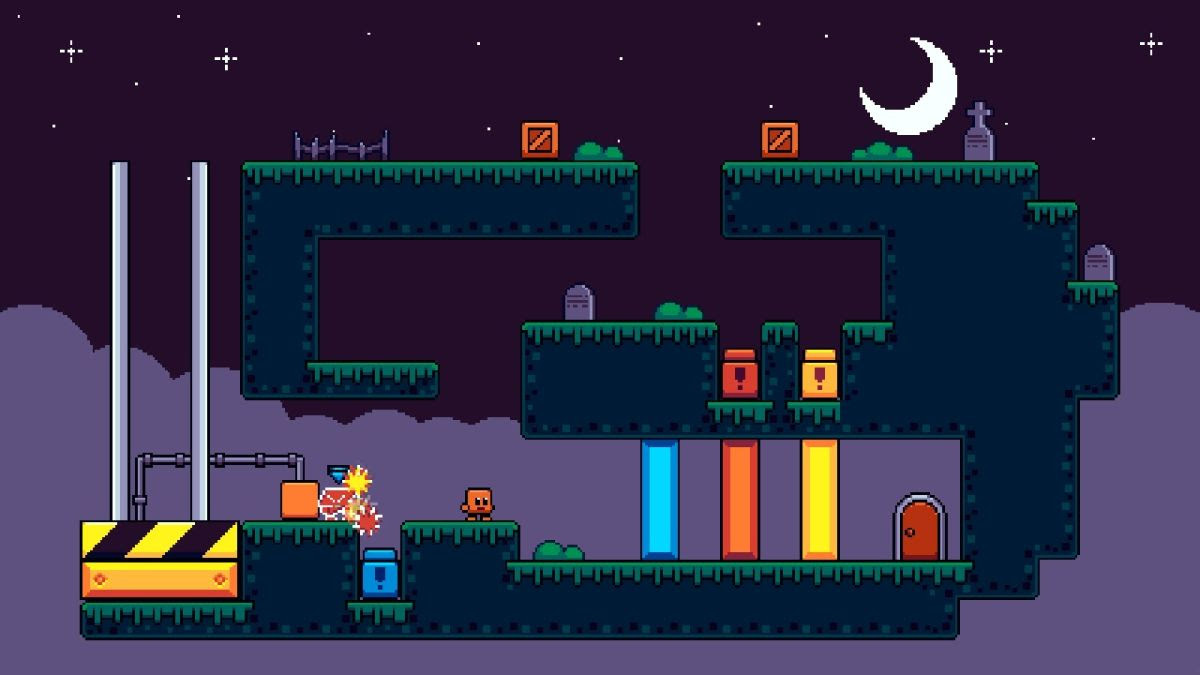 The one control issue we had was from a slight misunderstanding on what it meant to dash, the button + button would have been clearer if it had been button -> button.
That is our only literal criticism of the game.
Everything else was lovely, simple graphics in the very clear Nibb style, nice music and good fun.
Totally worth checking out.
If you have kids this is a great time to play something together and teach both communication and logical skills and if you are playing with your partner its a good excuse to have a giggle and silly bicker.
Not to mention the very pleasing sight of yet another game on 100% on steam – which when you play and review as many games as I do is something both rare and magical.
We are looking forward to the next co-op instalment from Nibb games – Pets at work which is out on Feb 28th 2022; and the next solo offering Doomed lands, which comes out March 18th.
Nibb games are busy but the keep putting out consistently fun stuff and we are all here for it.
Shiney Rating
4 Paws out of 5
A solid little game – short, sweet and fun to complete. A nice little evening of sillies and yet more quality work from Nibb Games. Nice one peeps!