Like many of us who have failed to really adequately cope with the pandemic life of last 2 years, Duck and I have leant too much on alcohol and we are not alone. It its a terrifying fact that alcoholic liver deaths have increased 21% since the pandemic started and with pubs shutting, drinking at home became the harmful norm.
What's worse, drinking is often a symptom of wider mental health issues which has seen over half of UK drinkers turn to alcohol as a coping mechanism and self referrals to services that deal with addiction are at an all time high.
So I decided in December I was going dry in January and I was going to see how far beyond that I could push and entirely reset my relationship with booze. I had started cutting back slowly over the last few weeks before I started because I had done enough research to know a sudden stop can create a myriad of withdrawal issues.

This is how the first week went.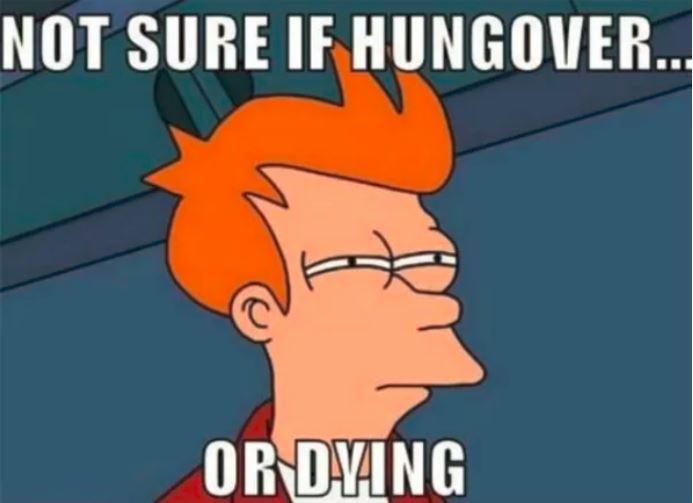 Day 1
It started with a hangover. Which in some cases made this decision much easier. I had over done it new Years Eve because I knew it was the last time for hopefully a long time. At this point I was fully committed to the goal and what I wanted to achieve. I also decided to weigh myself as I wanted to see the full benefits going sober would have on everything I wanted to improve. With the current new Covid variant I haven't had my booster jab as yet, so I am limited to life without the gym and instead relying on walks. Didn't manage one today because – hangover. God I am so fucking hungover. We did managed to get through all season 4 of Cobra Kai, though.
Day 2
I have started the day very tired but still managed to write up a few of my backlog of game reviews. I got 6 hours of incredibly broken sleep despite taking melatonin. Ended up going to bed to try and be more sparky for streaming. The community is incredibly supportive of my sobriety and enjoyed the 4 hours we did. Finding myself quite restless in the evening, so have done lots of self care on my skin/face. Didn't manage a walk because of the weather.
Day 3
Started off fairly well, much better nights sleep aside from the fact I drank too much water after 10pm and needed to get up to pee like 3 times! (being healthy has its downsides) but the fact I got over 8 hours sleep has made a huge difference to the start of the day. The house is already feeling tidier and I am way more productive. I have accomplished SO MUCH today and can feel my overall levels of anxiety decreasing. I also did something I hadn't done in a long time – meditation. 30 lovely minutes on my Shakti Mat, with my Korean LED face mask. Made me feel really refreshed after a morning of solid screen time.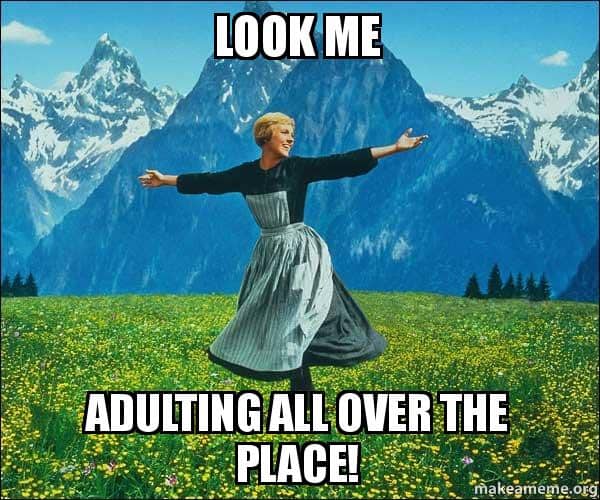 Day 4
Today I am tackling the last of the big life admin things I had been putting off for a weeks. Its a fairly major thing but sometimes I get burnt out doing all house Shiney admin, so I will put things off which sets off my anxiety, then I'm usually up too late in the day to deal with it etc. It is a cycle that clearly alcohol hasn't helped. I managed 10 hours of yet again broken sleep (thanks downstairs) but at least that is getting better! Sadly the stress of dealing with this particular bit of life admin hasn't helped sobriety and its the first wobble I have had. I didn't cave I just recognised that this sort of situation doesn't help. My booster got cancelled tonight when I was streaming and I panicked but managed to rebook it for further away and earlier (so we get another big walk in tomorrow). Walked nearly 6 miles today.

Day 5
Covid Booster jab day! Which means its two weeks until I get can get back to the gym, go to the shops and see people in person again. Probably the best nights sleep I have had so far, I didn't take melatonin and I didn't wake up as much as I have been but damn the dreams have been trippy. Tempted to write one of the them as the start of a weird Sci-Fi plot. We were in bed so early last night, its weird what having no booze is doing to evening energy levels. I did silly things today like make strawberry jelly in a dinosaur moulds because why not? I have also rediscovered hot chocolate and walked just over 6 miles! Another early night but a film in bed. I certainly feel more relaxed and less anxious.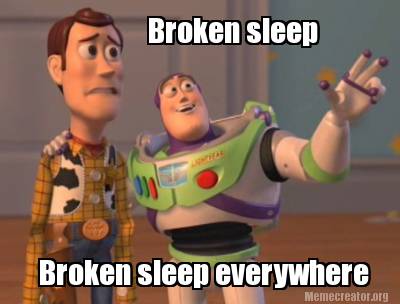 Day 6
I was in bed for over 12 hours. I still can't stay asleep properly but at least I am getting more rest. Today I have started to notice how clear my skin is, despite the fact the Covid booster is making me feel like I have been hit by a bus. I am fully on top of my life admin and now starting to catch up on work bits (reviews and improvements to the channel). No walk today, a combination of the weather and by the time I ended my stream it was dark and yucky outside. Not beating myself up too much for this, because I am feeling so wiped out. Green tea has been my friend today.

Day 7
A week! Its been a week! Its actually gone really fast and not been anywhere near as stressful as I thought it was going to be. In fact, I have made more time for self care and mindfulness this week than I have in a long time. Sleep is still a work in progress but last night was the best sleep I have had so far. I feel happier, less anxious, way more motivated and I have undoubtedly been more productive this week than I have been for a long time. I am now wondering how far past January I may push this. 100 Days would take me to April 11th, but St. Patricks day is 75 days from Jan 1st. I suppose I should just get through January first before I start thinking longer term. This week has proven we don't need alcohol in the evenings and I think my streams and my other work have been all the better for it. I have even signed up to start yoga in 2 weeks time!
Week 1:
Walked over 15 miles and lost over 3kg.

I am hoping sharing my experience has been helpful. I know that recording the experience has meant it was at times much easier to carry on and not 'crack'. If you or someone you know is struggling with alcohol dependency please in the first instance speak your DR, GP or local alcohol charities. It is possible to go from nightly use to a healthier relationship but its hard to do alone. See you again next week!