As a streamer and long time player of Jackbox games I have loved the evolution of this series. It is a shame that they haven't gone back to previous packs and added more moderation options (post for another day) but what I can say with joy is that since drawful 2 and party pack 7
With 5 new games to choose from (and technically only one sequel) this has been a wonderful new edition to our twice-weekly streams.
We kicked off on Follower !Friyay by trying every game in the the pack twice, catch that here.
Drawful Animate

As technically the only sequel in this pack, what a refreshing change it was!
There are a few little issues – namley a lack of undo and the lengthy moderation process that gives the person in the charge the answers, but it works well and is on the whole fun.
Seeing as how they have cheekily thrown in titles with literal spelling mistakes to catch veterans out and some of the stuff ou have to draw is just plain weird – good game. 10 players? EVEN BETTER
Wheel of Enormous Proportions

This game is a weird mix of quiz show and dumb luck. And it has REALLY grown on me! Its part quiz and part random wheel of doom! FYI much easier to play on mobile for a few of the game modes like matching pairs or which one came first etc. Its just funny, and we love the answers to our questions should we win!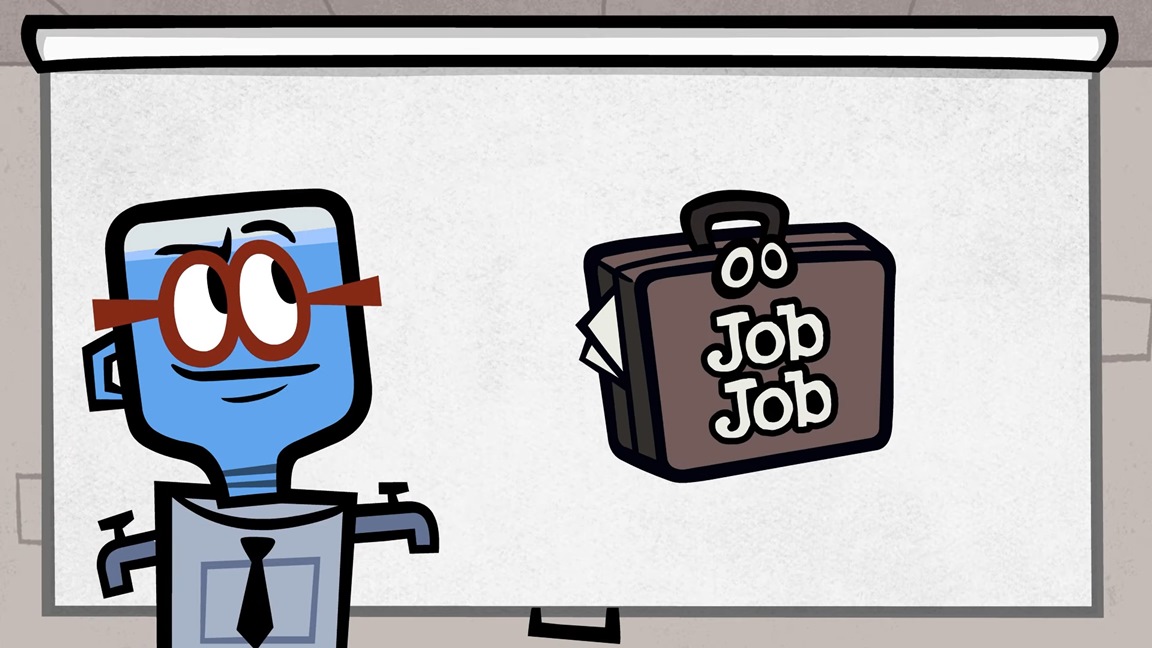 Job job

This turned into a serious crowd favourite.
Not just because its a homage to shit wordarts of old but because its a brilliant idea. It takes much of what you get in the experience of Survive the Internet but really elevates it to something funny. Everything has eyes, that's weird, I don't like it. But if you have a creative group of people, this is SUCH a good game. However, you are totally at the mercy of what you get to work with. Not a great game for an under 18 audience (as we arent, woohoo!)
Poll Mine

This game has two modes, one where is team versus (5 each side) OR its up to 100 people versus the streamer!
We tried both variations and I really love how anyone watching has to communication in the cheat when its team versus. The streamer mode means people just vote and there is less cooperation but it does add a new element to Jackbox nights!
One I want to play more of, but for me – probably the weakest in the pack

Weapons Drawn

This game is brilliant, its both drawing and deception but along with Job Job is probably one of the longest Jackbox games ever!
It does seem to be a crowd favourite though and house Shiney very much loves it.
It does seem to be getting harder to murder people though, as the more vague the guest name the harder it is to match them with the player they brought them – and therefore kill them. But you can still win by being the best detective instead of the best murderer. Plus we love the player avatars. Just a great concept for a game!
Shiney rating
4.5 paws out of 5


It was the first game this year to deliver everything it promised at an affordable price and with no release date issues (other than the fact it wasn't an actual midnight release in the UK). The only downside is moderation for the streamer if you playing as you will see the answers and lack of things for the audience to do in longer games.